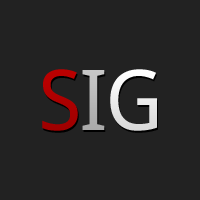 Creative Project Financing
May, 2013
SUISSE INTERNATIONAL GROUP and it's strategic Partners are an established international group of companies specializing in "Capitalized Underwriter Management" providing financial expertise to meet the needs of various clients.
In addition to underwriting and procuring collateral instruments for clients, one other specialties of the Group is its ability to offer creative financing and it has long standing, international expertise arranging such financing for projects of €50M or more.
Alexander Lau, the President/CEO, explained further, saying: "Even if a project has limited cash flow or the project promoter has no credit history and/or no collateral to secure the principal loan, or maybe not even enough funds to meet the interest reserve requirements, SIG has the unparalleled ability to structure complex project financing and, in some cases, may also take direct investment or joint venture/partnership positions.
Provided the project in question has enough liquidity to pay for the fees required for a bank to issue collateral with a face value of €10M, SUISSE INTERNATIONAL GROUP and their strategic Partners can help leverage this €10M bank instruments to €50M or more in order to fund the project.
SUISSE INTERNATIONAL GROUP and its strategic Partners' commitment to clients reflects a philosophy that every client is important and each have specific needs which can be customized whether the client is well established or in a primary growth stage.
The Group seeks to add value to ongoing client relationships through its financial and strategic services and it is this all-round expertise which many project owners seek to utilize when requesting SUISSE INTERNATIONAL GROUP to assist in arranging complex project financing.